CITROËN C1 ORIGINS COLLECTOR'S EDITION
This version includes :
Ambience Origins (1)
15 " PLANET Black alloy wheels
Auto Air Pack (2)
Color Origins Pack (3)
Safety Pack (4)
Lipizan White Paint
Outdoor Customization Origins (5)
• Two-tone black Caldera roof (except Black Caldera body tint)
(1) Includes Wave Light Gray fabric trim with Gold stitching and Origins labels, and specific front and back mattresses.
(2) Includes automatic climate control and automatic dipped beam ignition.
(3) Includes Black Brilliant dashboard and gearshift hub, side aerator hubcaps and Bronze Media Center.
(4) Includes Active City Brake, Involuntary Line Crossing Alert, and Recognition of Speed ​​Signs and Recommendations.
(5) Includes specific tailgate adhesive, specific exterior mirror hull adhesives, specific quarterback adhesives, "Origins since 1019" bagdes on front doors, Bronze wheel centers and exterior mirrors caps Black Caldera.
Engine(s)
Price
Perfromance
ENGINES : ECO-EFFICIENCY AND DRIVING PLEASURE
Citroën C1 Origins is as smart as it is economical thanks to its contained mass (840kg), its tires with very low rolling resistance and its efficient engines of last generation. The Essence VTi 72 engine makes it possible to put Citroën C1 at the best level in terms of fuel consumption and CO2 emissions.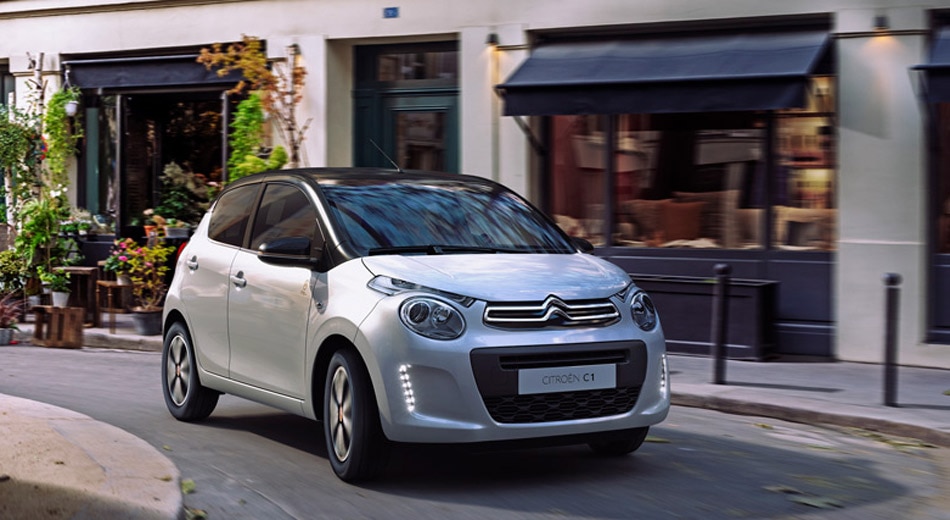 Details
C1 ORIGINS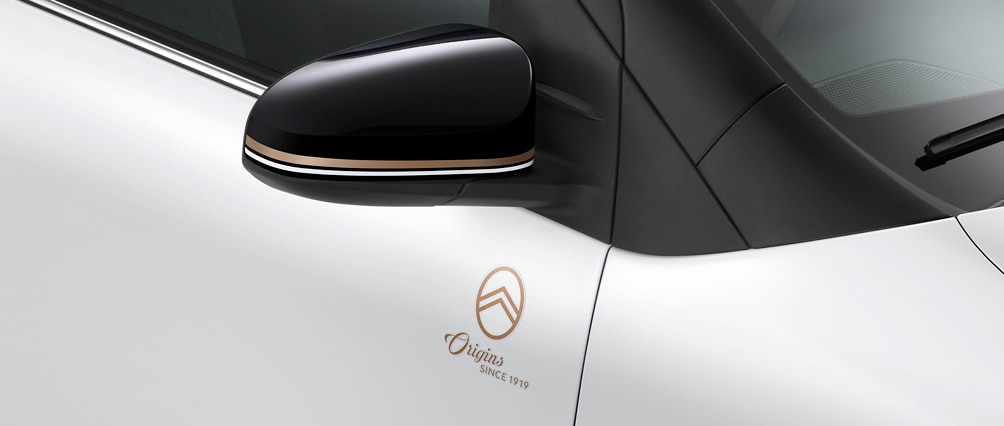 Decorative stripes on its exterior mirrors hulls accompany the signature "Origins since 1919".